L'ALTERCLUB a vu passer en 1 an des DJs aussi talentueux les uns que les autres, retournant le dancefloor de l'Altercafé à chaque fois : Jonas Kopp, Djoh Dellinger, Bleak, Coldgeist, Jankola, Closed Paradise, Princesse, Manu L, Luke Stefhenson, Combe… Pour cette nouvelle édition, j'ai le plaisir d'inviter OR'L.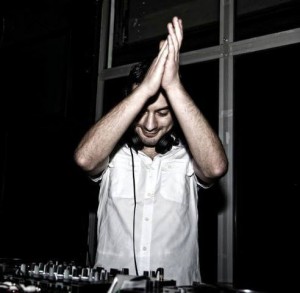 Dans les années 1990, il a été l'un des principaux acteurs des soirées house dans l'ouest de la France et de la bande FM au Sénégal. En 2000, il crée l'association « Party People » et devient résident et directeur Artistique de l'Escalier, le club incontournable de Saint Malo. Sur sa lancée, il crée The Dirty Virgin Breakers avec D'Jib et sort plusieurs maxi er remixes dont le célèbre « Antidote EP » sur Timid Records. Il diffuse un son inspiré du meilleur de la musique électro deep, funky et minimale mais aussi des sensations de la vague acid-house, du summer of love, de l'underground calling et de l'émergence des raves. OR'L dépasse les frontières et diffuse son message sur la scène européenne : Ibiza, Barcelone, Londres, Berlin, Autriche, mais aussi à travers des rencontres et collaborations avec des artistes tels que : Deadmau5, Chris lake, D'JULZ, Tiefschwarz, Electric Rescue, Spirit Catcher, Chloé, Kiki, Oxia…
Son emblème : le smiley, assimilé à la joie et aux communions nocturnes.
Riche de culture et de rythmes, OR'L provoque immanquablement les corps, pour ensuite laisser s'exprimer l'envie de danser.
Il crée autour de lui un métissage parfait de fête, de musique, d'échange et de liberté totale.
▃▃▃▃▃▃▃▃▃▃▃▃
♬ OR'L (Timid Records, Fair-Play)
SC : https://soundcloud.com/orl
WEBSITE : http://djorl.com/
vs
♬ QUENTIN SCHNEIDER (Social Afterwork)
SC : https://soundcloud.com/quentin_schneider
WEBSITE : http://www.quentinschneider.fr
▃▃▃▃▃▃▃▃▃▃▃▃
Illustration originale réalisée par Aurélien Hervé Art. Étudiant en graphisme à Nantes, sa première passion a toujours été la peinture, mélangeant toutes les techniques de cet art avec pour seul objectif : « Il faut que ça claque ! »
Pour suivre son travail : https://hcommeaurelien.tumblr.com/
▃▃▃▃▃▃▃▃▃▃▃▃
Partenaires : SOCIAL AFTERWORK, FRESH FLAVOUR, FEDERATION FRANÇAISE DE CLUBBING, ELECTRO NEWS, CRAZY JACK, LA BAIGNOIRE MAGAZINE, TRAINEE RECORDS & COSMIC SHOW RADIO PRUN.
▃▃▃▃▃▃▃▃▃▃▃▃
PAF : FREE